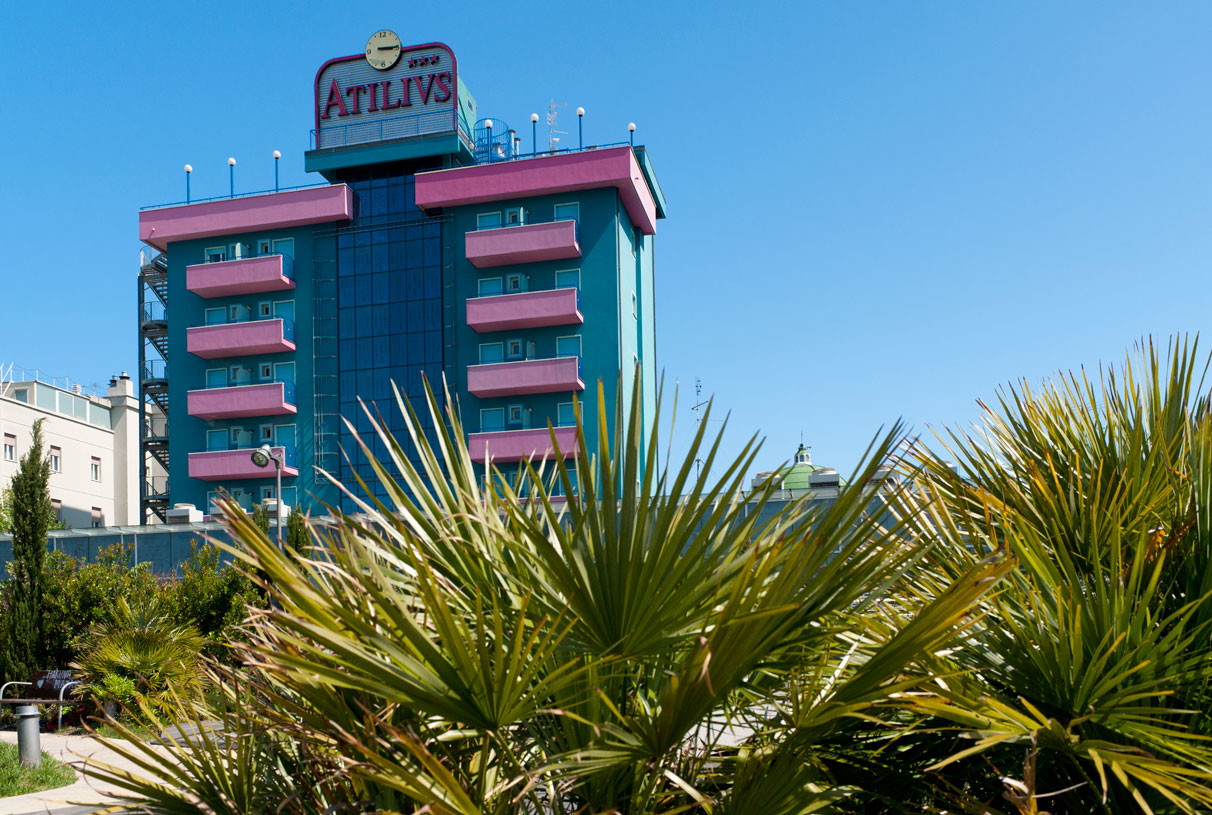 YOU'RE WELCOME
Hotel Atilius, the epitome of comfort and elegance, is situated in an enviable spot in the heart of Riccione, just a short walk away from the beach, in a quiet but central location.
The modern building, immediately recognisable by its bright blue colour, has balconies giving wonderful views up and down the length of the Adriatic coast.
Hotel Atilius 3 star in Riccione, wheelchair-accessible, is the ideal place to meet every need thanks to the services and comforts in the rooms and public areas. Sports groups, couples and families find their second home in this structure.


Wheelchair-accessible

Free Wifi

Children's playground

Garage and car park